About Us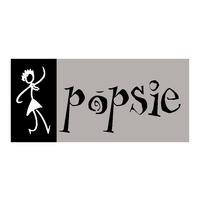 Popsie specialises in modern and unique clothing and accessories sourced from around the corner and across the globe.
Popsie specialises in accessories with a difference - creatively designed and carefully produced. Our range is constantly changing, with new lines added each season.
Fashionable beads and necklaces alongside a range of matching jewellery, soft luxurious scarves, belts, hats and handbags - all the tools you need to complete that show-stopper of an outfit.
There is nothing mass produced about Popsie accessories. In a world where just about everything is off the rack and you see the same items everywhere you go, Popsie is refreshingly different. We hope you enjoy the Popsie range as much as we do, there are lots of goodies in here....